SBS FINALIST'S/NOMINEES FOR RADIO INK 2017- MEDALLAS DE CORTEZ- HISPANIC RADIO CONFERENCE (CONGRATULATIONS)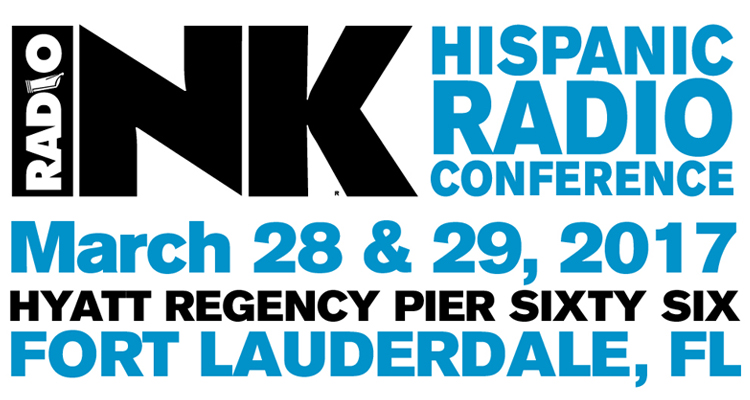 The 2017 Medallas de Cortez Finalists
&
Frank Montero to Receive Distinguished Leadership Award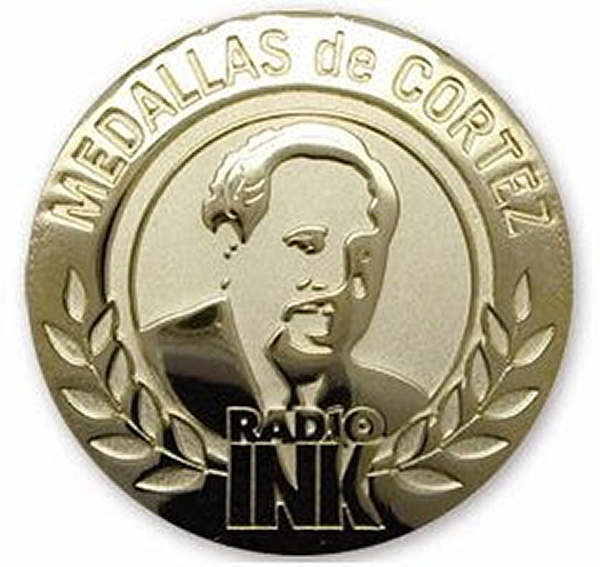 Radio Ink is pleased to announce this year's finalists for the prestigious Medallas de Cortez, the only awards dedicated to honoring the very best in Hispanic radio. The Medallas de Cortez awards are named in honor of Raoul Cortez, founder of the first Spanish-language radio station in the United States, KCOR/San Antonio, in 1946. Raoul Cortez was a visionary for his time and a legend for all times in the annals of Hispanic radio.
Radio Ink Publisher Deborah Parenti said, "The Medallas de Cortez awards represent a celebration of Hispanic radio and its dedicated professionals. Every one of them, in large markets and small communities, make Hispanic radio an intimate part of the lives of listeners and clients. This is the biggest year ever in terms of awards competition. While there can be only one winner in each category, we are extremely proud to recognize all of the finalists, who are truly worthy of our respect and admiration."
This year's awards include the presentation of the Distinguished Leadership Award, which is not presented every year, and to outstanding individuals who have made significant contributions to the development of Hispanic radio. The special award will be presented this year to Francisco (Frank) Montero, managing partner of Fletcher, Heald & Hildreth.
"There could be no one more deserving than Frank," Ms. Parenti said. "Frank has dedicated years of service to the Hispanic radio community, actively providing leadership and direction to organizations, including the founding of the Independent Spanish Broadcasters Association, aimed at fostering growth in the Hispanic radio sector."
Montero was also instrumental in helping start the American Hispanic Owned Radio Association (AHORA). Over the years, he has represented the Hispanic Radio Association, the Puerto Rico Radio Broadcasters Association and served as an advisor to the Radio Ink Hispanic Radio Conference since its inception, among other significant contributions
In addition to the Distinguished Leadership Award, Radio Ink is proud to announce the finalists for the Medallas de Cortez in eight categories.
Winners will be announced at the ceremony on Wednesday, March 28, as part of the Hispanic Radio Conference, March 28-29 in Fort Lauderdale at the Hyatt Regency Pier Sixty Six.
2017 Medallas de Cortez Awards Finalists
Marketer of the Year
Vladimir Gomez, Spanish Broadcasting System
Esmeralda Sosa, Univision/Los Angeles
David Loving, Univision/Houston
Liz Blacker, iHeartMedia
Jose Villafañe, Entravision
Local Personality of the Year
Eric Johnson & DJ Gallo Show, WYMY/Greensboro
Beto Diaz KLAX-FM/Los Angeles
Stephanie Himonidis, La Pantera Radio/San Antonio
Javier Romero, WAMR/Miami
Juan "Manny" Yanez, KOYE/Tyler-Longview
Betsy Vazquez, WXDJ/Miami
Josue "El Bronco" Del Castillo, KDDS/Seattle
Syndicated Personality of the Year
Cesar Lozano, Spanish Broadcasting System
Omar Y Argelia, Univision
Alex Lucas, AL & CM Broadcasting
El Bueno, La Mala y El Feo, Univision
Erazno y La Chokolata, Entravision
Program Director of the Year
Raymond Torres, WRUM & WRUB/Orlando, Tampa
Isabel Gonzalez, KLVE & KRCD/Los Angeles
Juan Martin Ovalle, KOYE/Tyler-Longview, TX
Oscar Rios, KLNO/Dallas
Julie Garza, WYMY/Greensboro, NC
Rogie Gallart, WMEC/Puerto Rico
Pedro Escalera, KLZT-FM HD2/Austin, TX
Tony Luna, KLOL-FM/Houston
Sales Manager of the Year
Shirley Davenport, WYMY/Greensboro, NC
Elizabeth Paulina, WSKQ & WPAT/New York
Christian De La Cruz, KRZZ/San Francisco
Candy Cintron, WLZL/Washington, DC
Corinna Ruiz, KOYE/Tyler-Longview, TX
Mauricio Palacios, KISF, KRGT & KLSQ/Las Vegas
General/Market Manager of the Year
Brian Barber, WLKQ & WNSY/Atlanta
Carolina Santamarina, WXDJ, WRMA & WCMQ/Miami
Chris Carillo, KLAX & KXOL/Los Angeles
Ginger Dockery, KOYE/Tyler-Longview, TX
Mark Masepohl, KLNO, KDXX, KFZO & KFLC/Dallas
Roberto Yanez, KHOT, KOMR, KQMR & KHOV/Phoenix
Station of the Year
WCMQ/Miami
KLVE/Los Angeles
WRMA/Miami
KOYE/Tyler-Longview, TX
KGBT/McAllen, TX
WLZL/Washington, DC
WSKQ/New York
Broadcaster of the Year
Jesus Salas, Spanish Broadcasting System
Tomas Martinez, Solmart Media
Carlos Moncada, AL & CM Broadcasting
Mike Flood, KBBX/Omaha (Flood Communications)
Norberto Sanchez, Norsan Media
Deja tu comentario