Gana 4 entradas para Disney On Ice que presenta World of Enchantment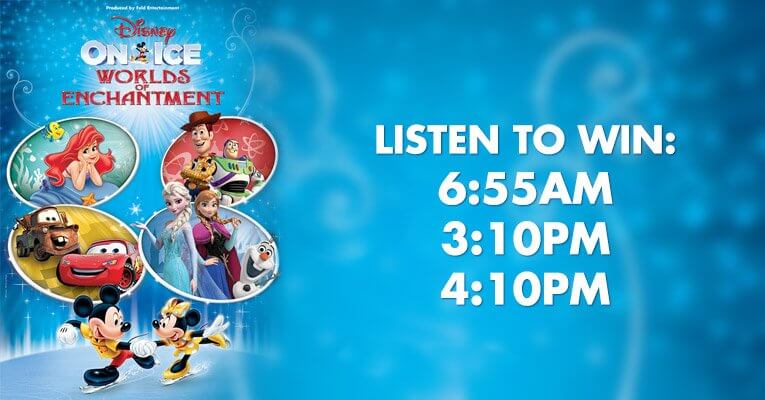 Disney On Ice presenta Worlds of Enchantment! Se presentan en el area BB & T Center del 30 de marzo al 2 de abril y American Airlines Arena del 5 al 9 de abril.
Sigue escuchando El Zol 106.7FM para ganarte tu paquete familiar a las 6:55AM, 3:10PM y 4:10PM.
Consigue tus boletos en Ticketmaster o en la taquilla!
Deja tu comentario
También te gustaría